Introduction iPhone 13 Pro Max
We're glad you're here for the complete iPhone 13 Pro Max tutorial! The flagship smartphone from Apple has once again raised the bar for mobile technology. The iPhone 13 Pro Max stands out from the competitors thanks to its wealth of advanced features and potent capabilities. We'll examine every facet of this extraordinary gadget in our in-depth guide, including the design, display, performance, camera, battery life, software, and much more.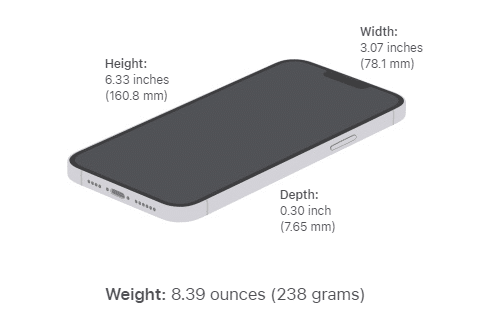 Design and Build Quality
The gorgeous design of the iPhone 13 Pro Max oozes class and sophistication. It is more robust than ever thanks to the Ceramic Shield glass on the front and rear. The device feels more upscale thanks to its surgical-grade stainless steel frame, which also strengthens its structural stability. Choose from Graphite, Gold, Silver, and Sierra Blue, four exquisite colors, to find the one that best suits your personal style.
Display: A Visual Delight
The 6.7-inch Super Retina XDR OLED display on the iPhone 13 Pro Max provides a rich viewing experience. The display offers clear, bright, and true-to-life colors thanks to a resolution of 1284 x 2778 pixels and a pixel density of 458 PPI. With a 120Hz refresh rate made possible by ProMotion technology, scrolling and gaming are wonderfully fluid.

Performance: Unmatched Power
The iPhone 13 Pro Max is equipped with Apple's newest A15 Bionic chip, a performance beast with a 6-core CPU, 5-core GPU, and a 16-core Neural Engine that can handle the most demanding tasks with ease, including heavy multitasking, gaming, and video editing.
5G Connectivity: The Future of Connectivity
The iPhone 13 Pro Max is 5G-capable, allowing for higher download and upload speeds, lower latency, and better network performance overall. You may enjoy flawless streaming, lag-free video calls, and quick downloads with 5G support, elevating your mobile experience.
Camera System: Capture Moments Like a Pro
The iPhone 13 Pro Max's camera configuration is a photographer's dream come true. A 12 MP primary sensor, a 12 MP ultra-wide sensor, and a 12 MP telephoto sensor are all part of its triple-lens system. Beautiful low-light photography is guaranteed with night mode and Deep Fusion technology, while the LiDAR scanner improves autofocus and AR capabilities.
Your films will look more professional thanks to the Cinematic mode, which enables you to produce spectacular depth-of-field effects. Additionally, the device supports ProRAW and ProRes video recording, offering filmmakers and content producers greater creative latitude than before.
Battery Life: All-Day Performance
The iPhone 13 Pro Max has a powerful battery that offers outstanding endurance. You can anticipate all-day performance even with heavy use thanks to software enhancements and Apple's energy-efficient A15 Bionic CPU. The gadget also supports MagSafe wireless charging and fast charging, guaranteeing that you can refuel simply and swiftly.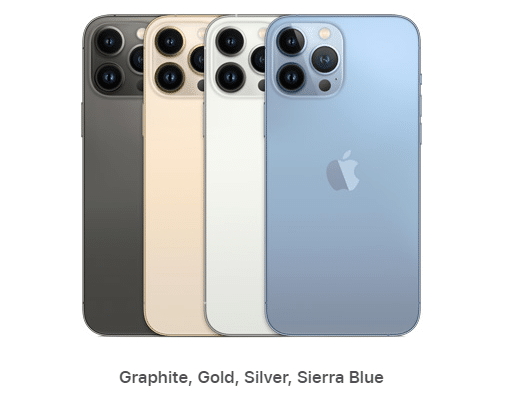 iOS 15: The Perfect Match
iOS 15, the most recent version of Apple's mobile operating system, is used on the iPhone 13 Pro Max. You may take advantage of a number of new features in iOS 15, such as Focus mode, Live Text, improvements to FaceTime, and better privacy settings. A smooth and simple user experience is guaranteed by the hardware and software's seamless interaction.
Storage Options: Choose Wisely
There are several storage options available for the iPhone 13 Pro Max, including 128GB, 256GB, 512GB, and an enormous 1TB option. Consider your usage patterns, the number of programs you plan to install, and the amount of media storage you require when selecting your storage capacity.
Water and Dust Resistance: Added Protection
The iPhone 13 Pro Max features IP68 water and dust protection according to Apple. This indicates that the device can tolerate being submerged for 30 minutes in water up to 6 meters deep. Therefore, unintentional spills or splashes won't be a problem.
Security: Face ID
With Face ID, the iPhone 13 Pro Max offers the highest level of security. This facial recognition technology not only quickly unlocks your device, but also secures confidential information and enables online transactions.
Conclusion
In conclusion, the iPhone 13 Pro Max is a technological powerhouse that offers a flawless fusion of design, functionality, and innovation. This smartphone is guaranteed to surpass your expectations because to its attractive design, outstanding camera system, and potent performance. The iPhone 13 Pro Max is made to meet all of your needs, whether you're an active photographer, gamer, or productivity-driven person.
Embrace mobile technology's future with the iPhone 13 Pro Max, and discover the amazing features Apple has crammed into this exceptional gadget. Make the most of this masterpiece from Apple's acclaimed iPhone series to take your mobile experience to new heights.